Korean Spa Treatments At Home
First off, it's important to set expectations. Korean spas are not for the weak or the impatient. But for those who can endure the initial shock of being REALLY naked AND they can withstand the intensity of the treatments, they are rewarded with skin as smooth as the day they were born.
However, if you can't get to a Korean Spa, or you want a little more privacy, below is a modified treatment plan, that will give you the same silky smooth skin in the comfort of your own home.
To get started, you'll need to prep a few things: 
Tools 
1 Korean Scrubbing Cloth
Clean Wash Cloths
Foot File or Pumice Stone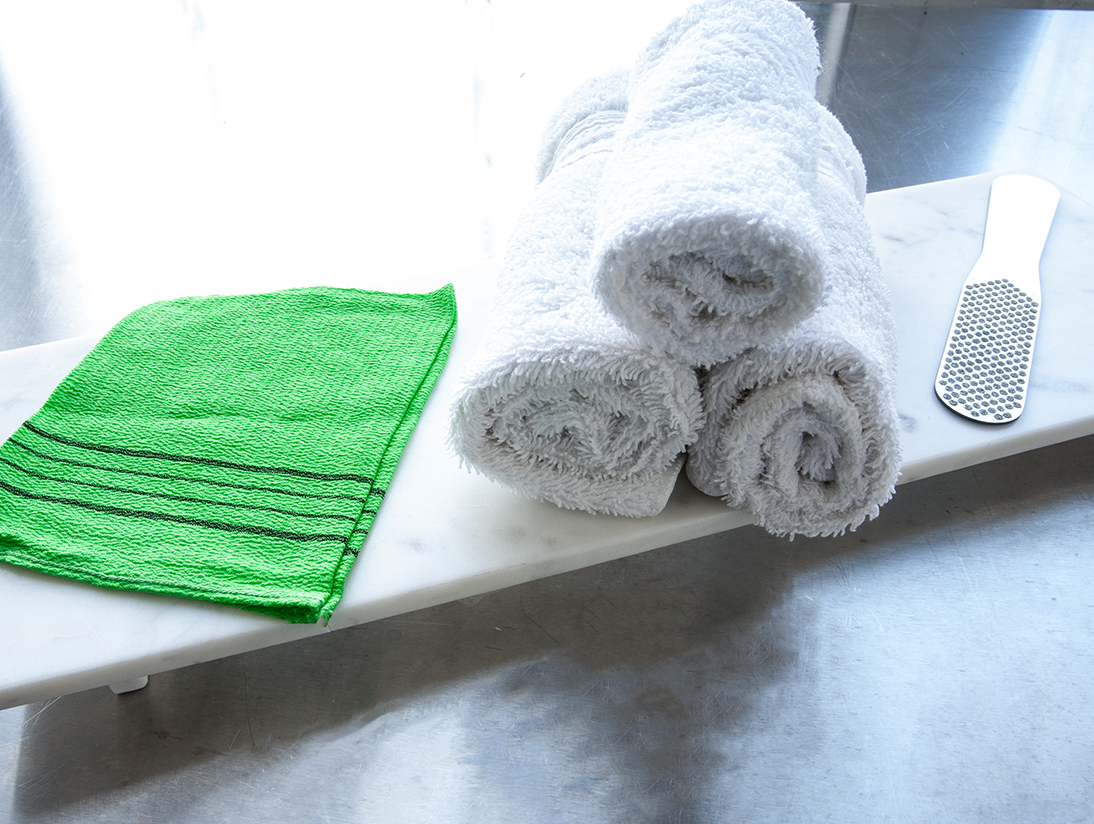 Bath Ingredients 
1 Cup of Epsom Salts
4 Cups of Organic Milk
Saison Body Wash
Saison Body Oil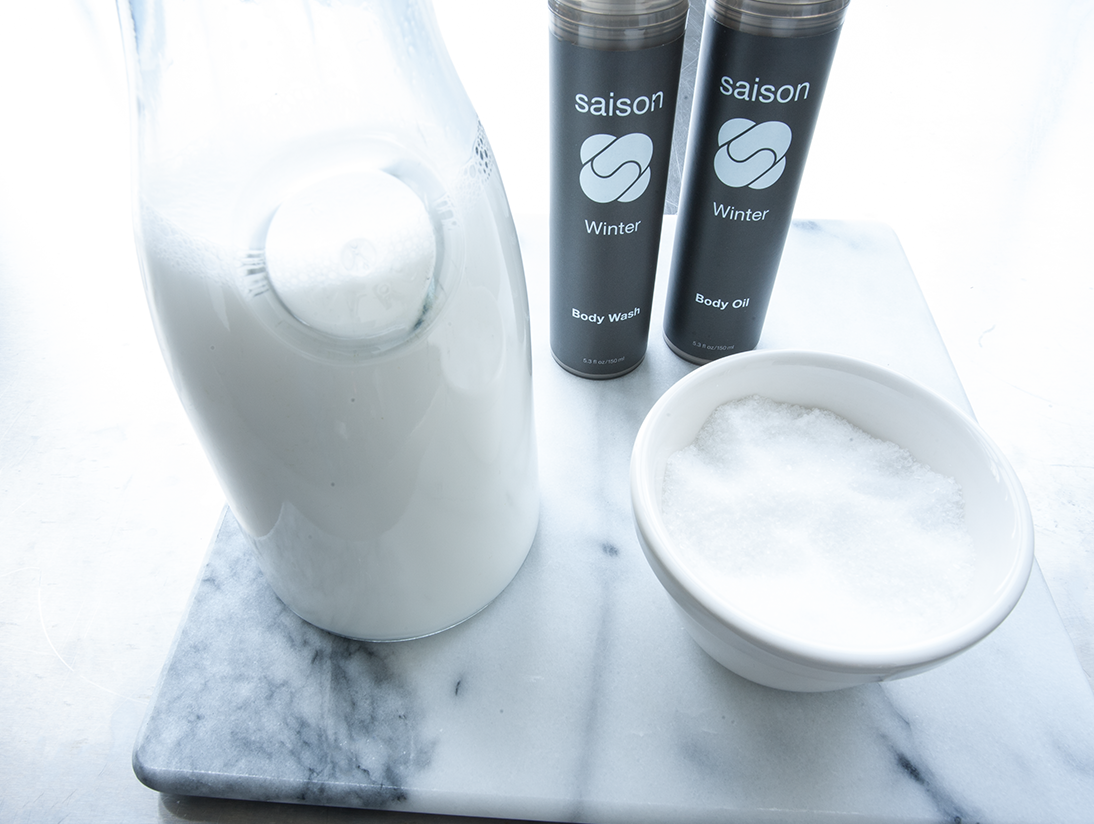 Facial Ingredients 
4-5 Scoops of Saison Year-Around Face Mask
1 Tbsp Plain Organic Yogurt
2 Tsp Water
 Step By Step Korean Spa Guide
First remove your make up and take a shower to rinse off any dirt or excess oils on the skin. (If you have a shower tub, do a quick clean/rinse of the tub after you shower).
Run warm water in your bath tub. Add the Epsom Salts and Milk to help relax the muscles and soften the skin.
Mix the Facial Ingredients together and apply to face.
Get into the bath and soak for at least 15-20 minutes. (test your skin to see if it rolls off easily; if not, soak longer).
Rinse off face mask and drain tub.
Put hand into the Scrubbing Cloth and begin scrubbing with quick downward strokes. Use enough pressure so that the dead skin rolls off. Continue all over your body.
Exfoliate the heels and balls of the feet with the Foot File.
Apply Saison Body Wash to a wash cloth and begin lathering all over your body. Rinse.
Next, apply and massage the Saison Body Oil all over your face, body and feet until it is absorbed.
On your face, apply a clean warm damp towel to allow the oil to penetrate the skin further. After 1-2 minutes, wipe off the excess oil. Pat dry with a clean dry, wash cloth.
---
korean spa
---