Steps To Silky Summer Skin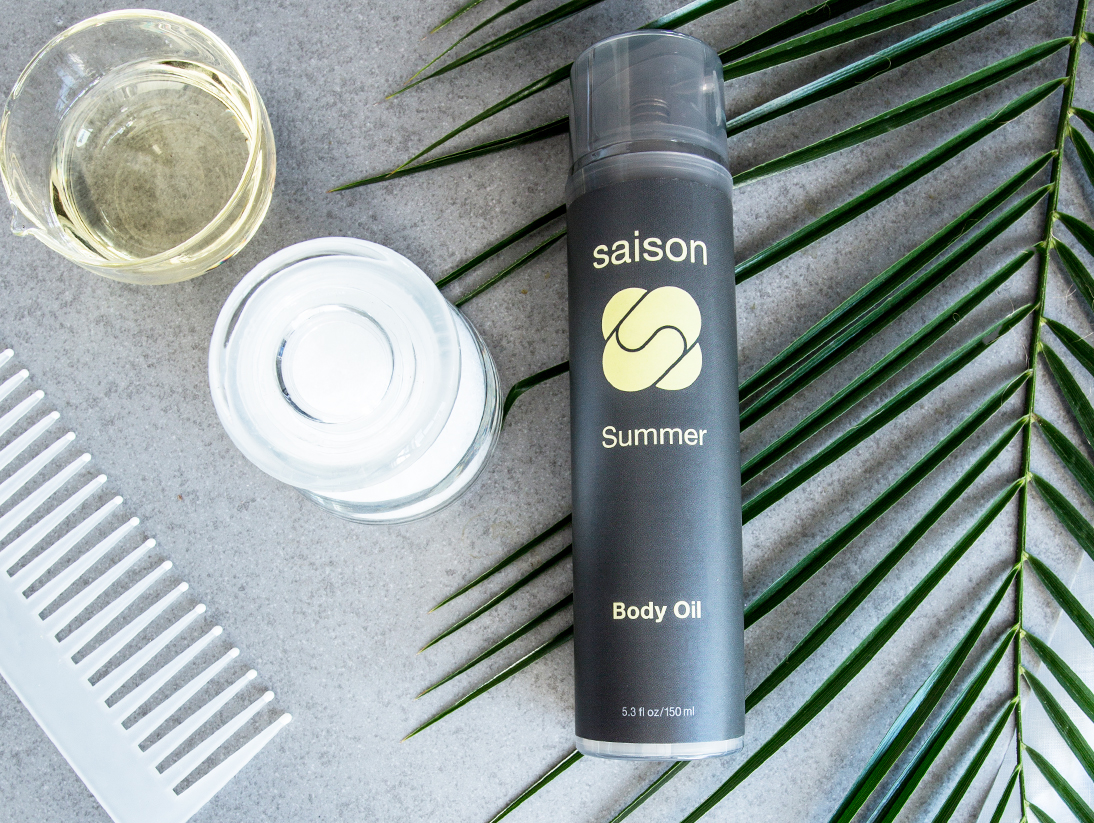 Exfoliate
Use 2 tablespoons of the Saison Summer Body Oil and mix with a ¼ cup of Kosher Salt. Apply the mixture and gently massage all over your body. Give extra attention to rough spots like heels, knees and elbows. Rinse all of the salt off the surface of your skin.
Shave
Skin should still have a light layer of oil. If needed, apply a little more oil onto the areas that will be shaved. Use light strokes in the opposite direction of the hair growth to prep the skin, and shave as usual. The oils help prep the hairs for a close shave and allows the razor to get better contact with the skin and helps exfoliate it along the way. Rinse as usual.
Moisturize
Skin should be very smooth and moisturized already, but if you want just a little more glow, apply a few drops of the Summer Body Oil in those areas. You can also smooth and comb a few drops in your hair to help tame any frizz or flyaways.
---
silky summer skin
---