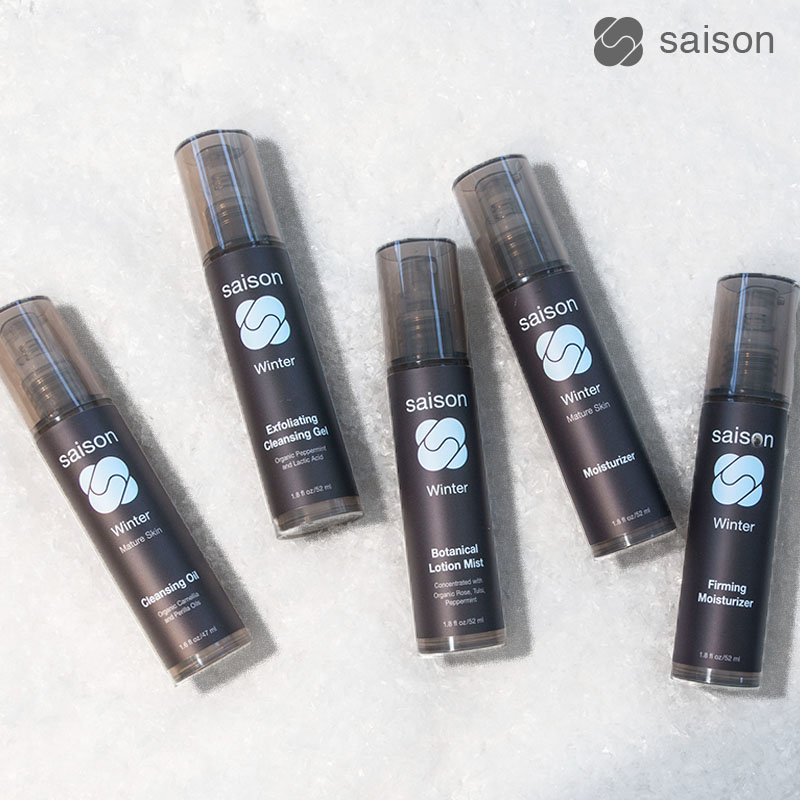 6 MORE WEEKS OF WINTER | WE'VE GOT YOU COVERED
Punxsuawney Phil has called it – 6 more weeks of winter.
Good thing we've got what you need to keep your skin soft, supple and healthy for this extended cold spell.
The SAISON WINTER COLLECTION is specially formulated with Winter ingredients like ORGANIC TULSI, ORGANIC PEPPERMINT, ORGANIC ROSEHIP and VITAMIN C to help protect your skin from the elements and keep it rejuvenated to avoid dry, dull skin.
Shop the WINTER FACE COLLECTION today
6 More Weeks of Winter | Saison Organic Skincare
---