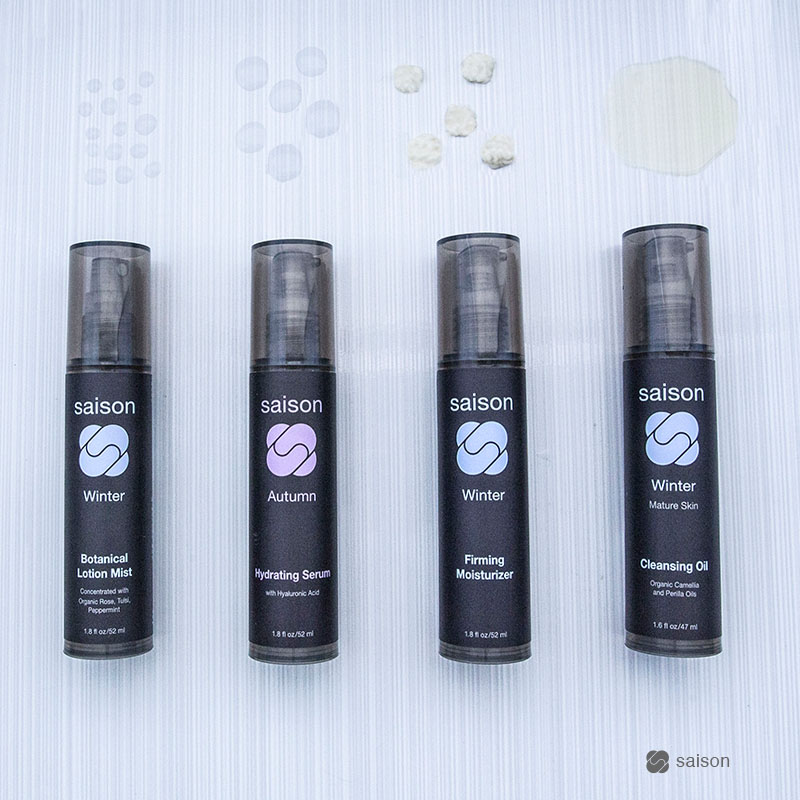 DARE TO LAYER | HOW TO LAYER YOUR SKINCARE PRODUCTS
Just like layering your clothes from "light" to "heavy," you should also layer your skincare products.
1 Liquid
Start with a liquid product. It's much easier for your skin to absorb the active hydrating ingredients. Avoid using plain water, or products with water as its main ingredient. As your skin dries, the water evaporates from the surface and leaves it dehydrated. Use products like the BOTANICAL LOTION MIST. It uses humectants like Glycerine and Organic Aloe Vera to prevent moisture loss. It uses 100% active ingredients like Organic Rose, Organic Lavender, Organic Tulsi and Organic Peppermint to rehydrate, soften and rejuvenate your skin.
2 Gel
Find a gel treatment serum to continue feeding and hydrating your skin. This HYDRATING SERUM features hyaluronic acid, which is type of molecule that holds up to 1000X its weight in water to keep your skin really hydrated and dewy.
3 Moisturizer
All moisturizers provide a protective layer against different environmental pollutants and climates. It tends to be thicker to be able to sit on top of the skin surface, although it will eventually be absorb. Make sure to hydrate your skin and apply the most active ingredients first, otherwise it may have a harder time reaching the skin. Then apply your moisturizer to lock in all the moisture and nutrients.
4 Oil
With extreme temperatures, also apply a face oil. Because it's very emollient, it will continue moisturizing your skin, while protecting it from the elements. The WINTER CLEANSING OIL doubles as a cleanser and face oil. Packed with Organic Perilla Oil, Camellia Oil, Jojoba and Safflower Oil, this will help heal and soften your sensitive winter skin.
How To Layer Your Skincare | Saison Organic Skincare
---