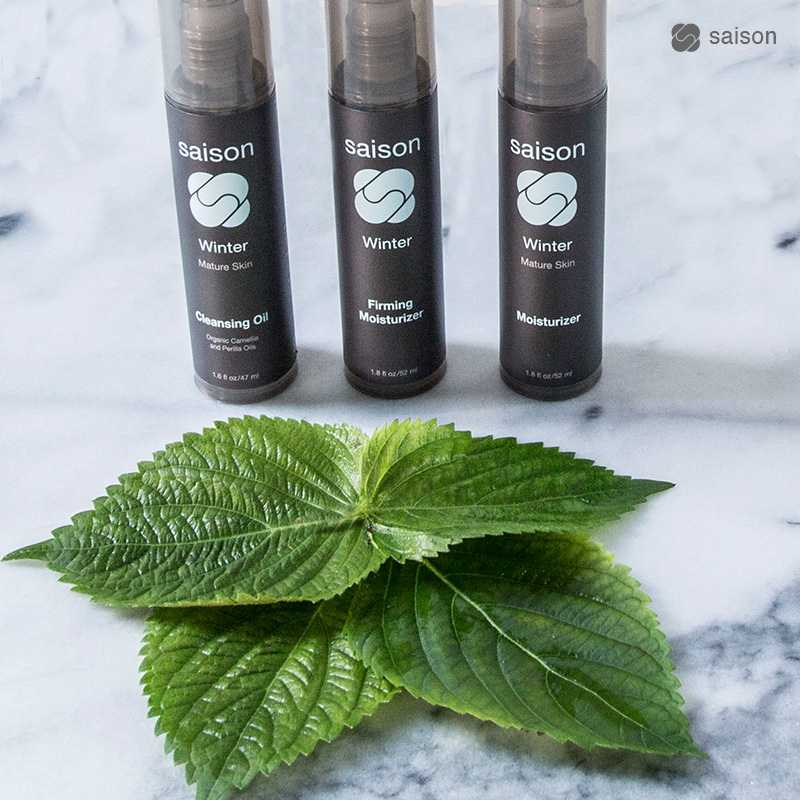 INGREDIENT SPOTLIGHT: PERILLA SEED OIL
Perilla comes from the mint family and is also referred to as "wild basil" or in Korea it's called "gaenip" and it's a staple ingredient in many Korean dishes.
And by harvesting the oil from the seeds, this ingredient is also a beauty powerhouse.
Containing high levels of essential fatty acids, especially omega-3, this oil not only helps soothe and calm sensitive skin, but it also helps your skin look plump, hydrated and glowing. Rich in antioxidants, it helps protect against environmental skin damage, and helps to reduce the appearance of wrinkles, fine lines and large pores. And because of its cleansing properties, it also helps to remove dirt and impurities from the skin.
You can find Perilla Seed Oil in many of our Winter Collection products including the WINTER CLEANSING OIL, WINTER MOISTURIZER and the WINTER FIRMING MOISTURIZER.
Ingredient Spotlight: Perilla Seed Oil | Saison Organic Skincare
---