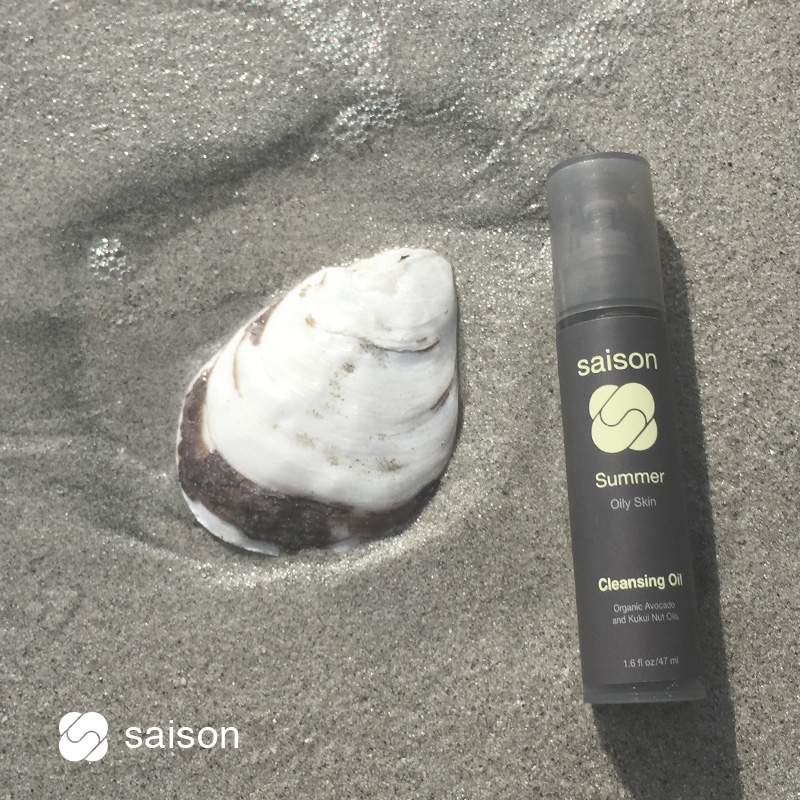 DON'T BE SALTY | SUMMER BEACHSIDE SKINCARE SOLUTIONS
Nothing beats a quick dip in the ocean to escape the hot temperatures. It's refreshing, but all that salt from the ocean water can wreak havoc on your skin. It can dehydrate your skin, even though it may be oily. This back and forth between oily and dehydrated, mixed with sunscreen and sweat, can disrupt how your skin functions.
To help rebalance your skin, try the Saison Summer Cleansing Oil. Made with Organic Avocado Oil and Kukui Nut Oil, this is a very lightweight cleanser that won't clog pores. It will help breakdown any makeup and sunblock on your skin. It will help nourish and rehydrate your skin. It will help rebalance your skin to help keep oil production in check.
The light, refreshing citrus and rosewood-like scent, will help uplift and energize you throughout the day.
Summer Beachside Skincare Solutions | Saison Organic Skincare
---