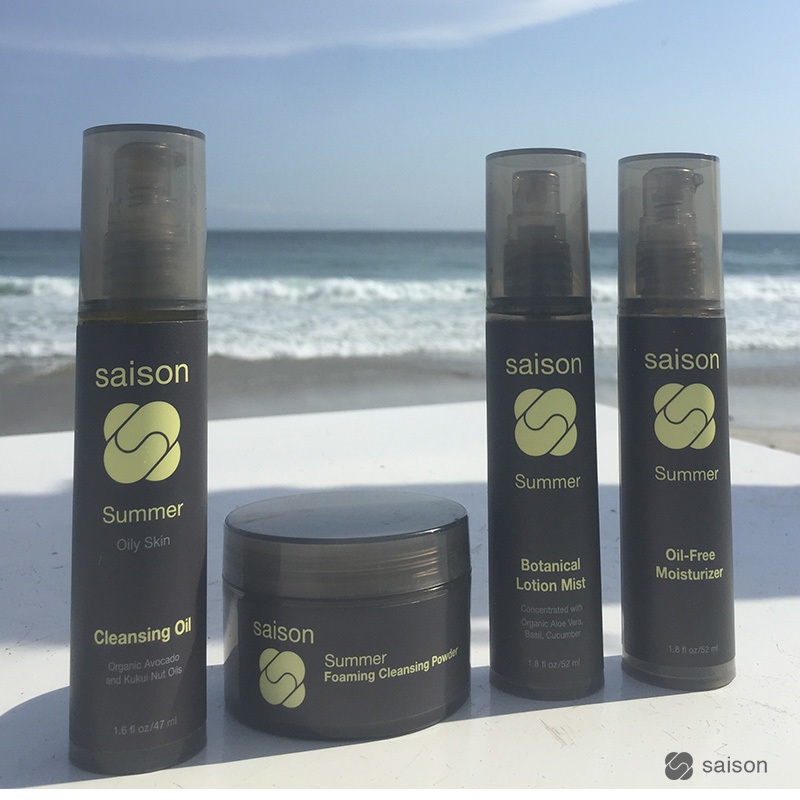 GET BEACH READY
Already looking ahead to the weekend, and we can't wait to cool down by the beach.
In addition to a really good sunscreen, our Summer Face Collection is perfect for treating your skin before, during and after a fun day by the sea.
Organic Summer ingredients like Organic Aloe, Avocado, Coconut, Cucumber, Basil, Chamomile and Calendula will help keep you cool, but more importantly it will help calm any inflammation or damage from too much sun exposure and help balance your skin after playing in the salty sea water.
Get Beach Ready | Saison Organic Skincare
---