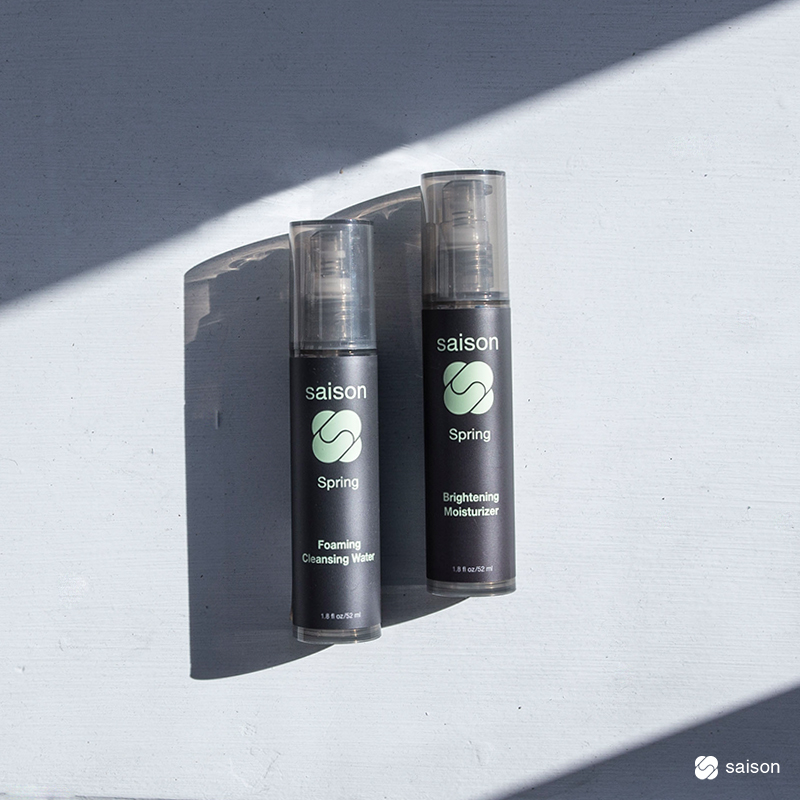 LIGHTEN AND BRIGHTEN UP
With the long, sunny days ahead, it's time to lighten and brighten up your Spring Skincare routine.
SPRING FOAMING CLEANSING WATER
This face cleanser appears like water, but it will begin to lather as you rub your hands together. This gentle cleanser removes dirt and oil, while toning and softening skin, and does not contain any SLS. Need a short-cut? This product also acts like Micellar Water – simply saturate a cotton pad and wipe your face clean.
SPRING BRIGHTENING MOISTURIZER
Blended with Organic Green Tea, Licorice and Mulberry extracts this helps rejuvenate skin, calms redness and inflammation, and minimizes skin discoloration.
SHOP SPRING SKINCARE NOW
Lighten and Brighten Your Spring Skincare Routine | Saison Organic Skincare
---