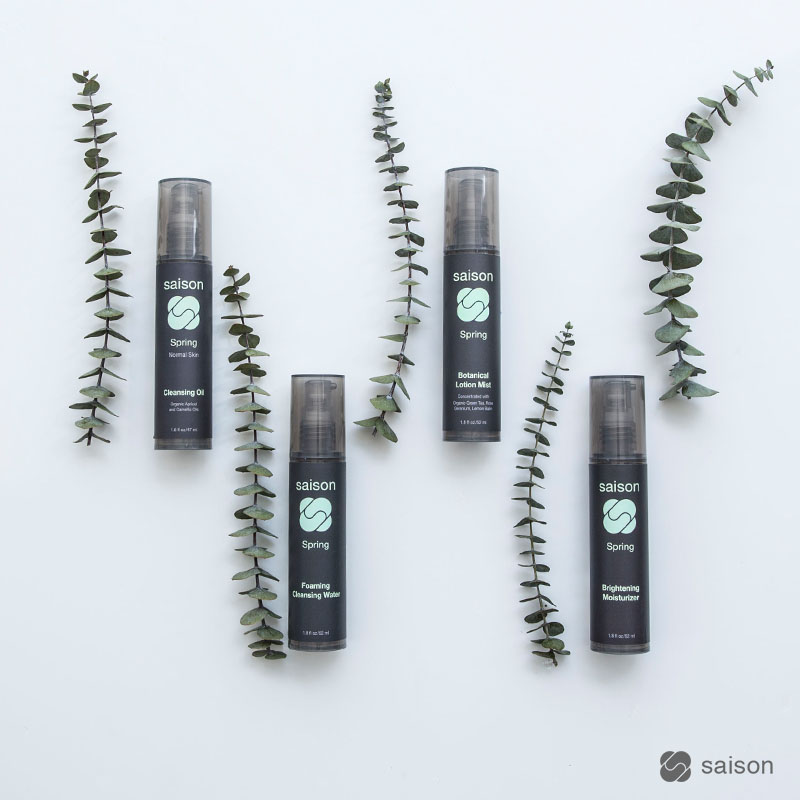 SPRING TO A NEW SKINCARE ROUTINE
With Spring in full bloom it's time to swap out those heavy winter balms, moisturizers and oils with a new regimen that will help your skin transition to warmer, wetter weather. Look out for clean gentle formulas that will also help your skin get through allergy season where your skin might be more sensitive and unpredictable.
We've taken all the guess work out for you, and created this Spring Collection to take care of all your skincare needs over the next few months.
CLEANSING OIL
This Cleansing Oil is made with Organic Camellia, Apricot, Jojoba and Safflower Oils to breakdown and remove makeup, and cleanse and balance your skin.
FOAMING CLEANSING WATER
This face cleanser appears like water, but it will begin to lather as you rub your hands together. This gentle cleanser removes dirt and oil, while toning and softening skin, and does not contain any SLS. Need a short-cut? This product also acts like Micellar Water – simply saturate a cotton pad and wipe your face clean.
BOTANICAL LOTION MIST

Keep hydrated and refreshed throughout the day. Packed with Organic Aloe Vera, Glycerine, Green Tea, Rose Geranium, Lemon Balm, Cucumber and Lavender, this Lotion Spray will keep you cool, keep your skin looking dewy and refreshed throughout the day.
BRIGHTENING MOISTURIZER
Blended with Organic Green Tea, Licorice and Mulberry extracts this helps rejuvenate skin, calms redness and inflammation, and minimizes skin discoloration.
SHOP SPRING SKINCARE NOW
Spring To A New Skincare Routine | Saison Organic Skincare
---