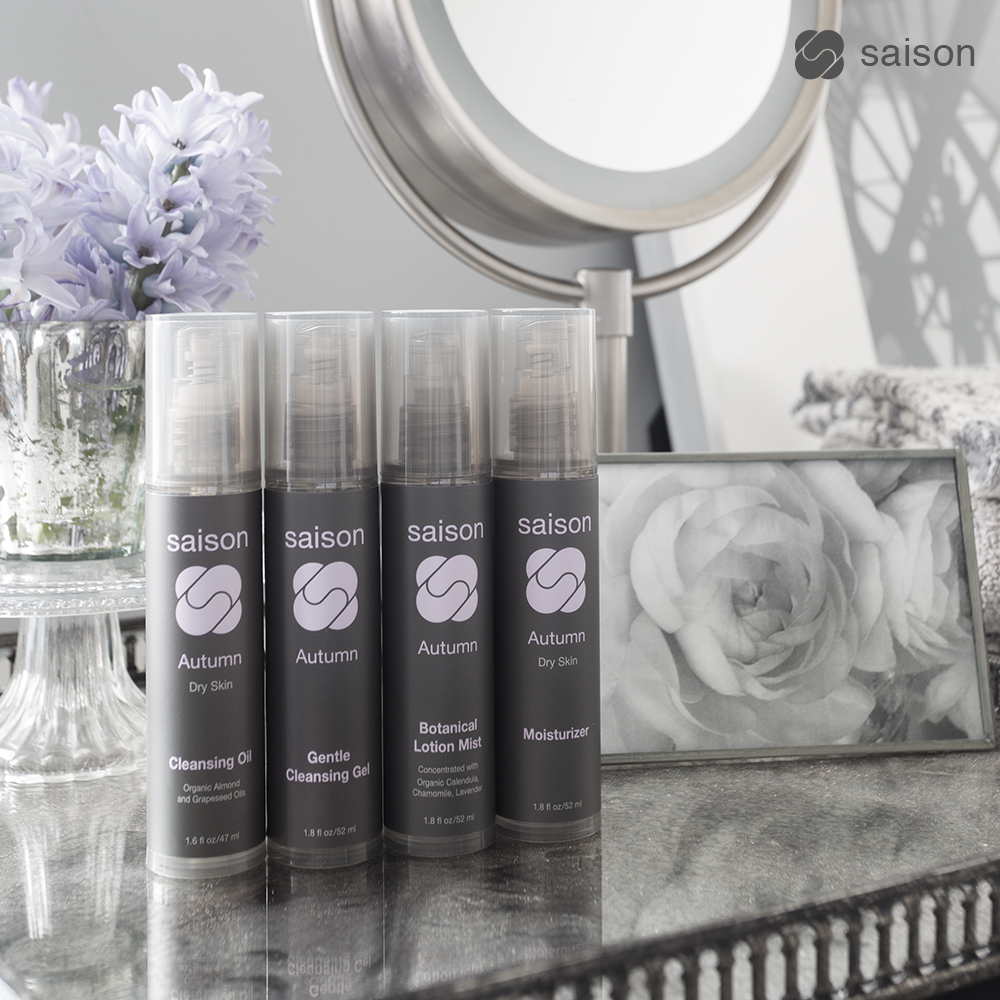 FALLIN IN LOVE WITH A NEW AUTUMN SKINCARE ROUTINE
Autumn is officially here and it's a good day to mark and address any new skin care issues.
Skin may be drier this time of year, and also remember that It's important to treat any skin damage from the summer sun. Look for products with Organic Calendula, Chamomile and Helichrysum to help calm, soothe and repair sun-damaged skin. Pair with ingredients rich in Vitamin C and E. These powerful antioxidants will help protect against free-radical damage to the skin. Look for special oils like Organic Argan, Sweet Almond, Pumpkin and Grapeseed, which are all very nourishing and hydrating, and all featured in our Autumn Face products, like the Autumn Cleansing Oil and Autumn Ultra Nourishing Moisturizer.
After cleansing skin, act quickly. Letting plain water evaporate on your skin can dehydrate it. Before applying a treatment or moisturizer, skin should feel hydrated or slightly damp. Make sure to use products that contain humectants like Glycerin or Hyaluronic Acid, which will draw and hold moisture in the skin. Using hydrating products with highly active ingredients, like the Saison Autumn Botanical Lotion Mist or Autumn Hydrating Serum, will benefit your skin, since the molecular structure of a liquid product is much smaller and can be absorbed into the skin easily.
Start your new Autumn Skincare Regimen today.
Autumn Skincare Routine | Saison Organic Skincare
---