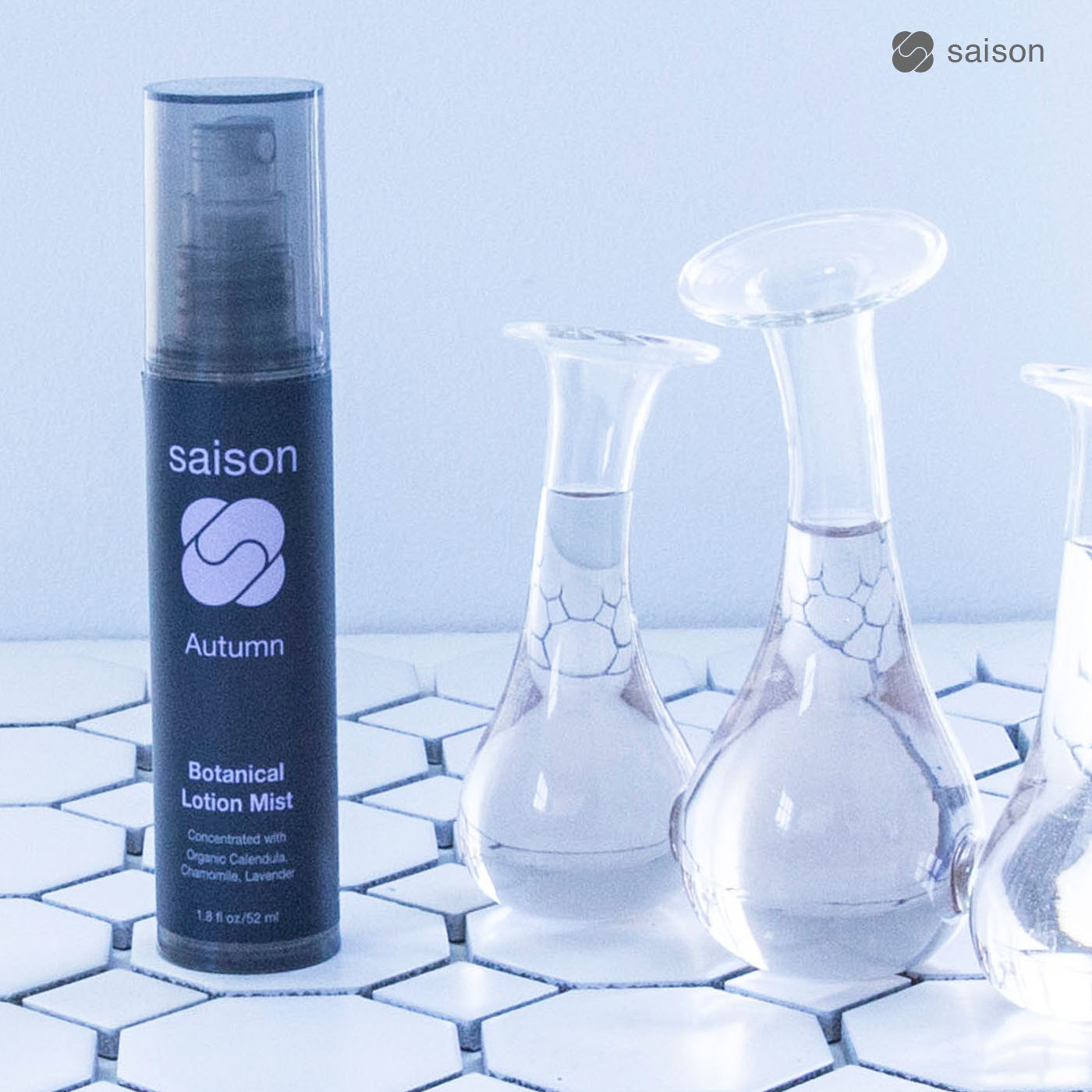 Getting Misty With Lotion Mists
Did you know that when your skin is damp, it has the ability to absorb up to 10 times more of the treatment products or moisturizer that you put on?
However, using just plain water to make your skin damp could have an adverse effect, since it can simply evaporate on your skin and dehydrate it.
We created the Autumn Botanical Lotion Mist to really boost your skin care game – to maximize your moisture levels and the active ingredients that you put on your skin.
The Autumn Botanical Lotion Mist is highly concentrated with a number of distilled plant extracts like Organic Chamomile, Organic Calendula, Organic Lavender and Organic Tulsi to help calm and nourish your dry skin. Organic Aloe Vera and Glycerine work to help draw moisture to your skin and keep it hydrated naturally.
This product was designed to be a "liquid lotion" because the molecular structure of a liquid product is much smaller and it can be absorbed into the skin easily. It helps prep and treat the skin before you put on your moisturizer, so that the skin is already activated. The moisturizer then seals in those active ingredients, and it gives it more time to work on your skin.
SHOP NOW
Autumn Botanical Lotion Mist | Saison Organic Skincare
---