Double Cleansing With Saison Cleansing Duos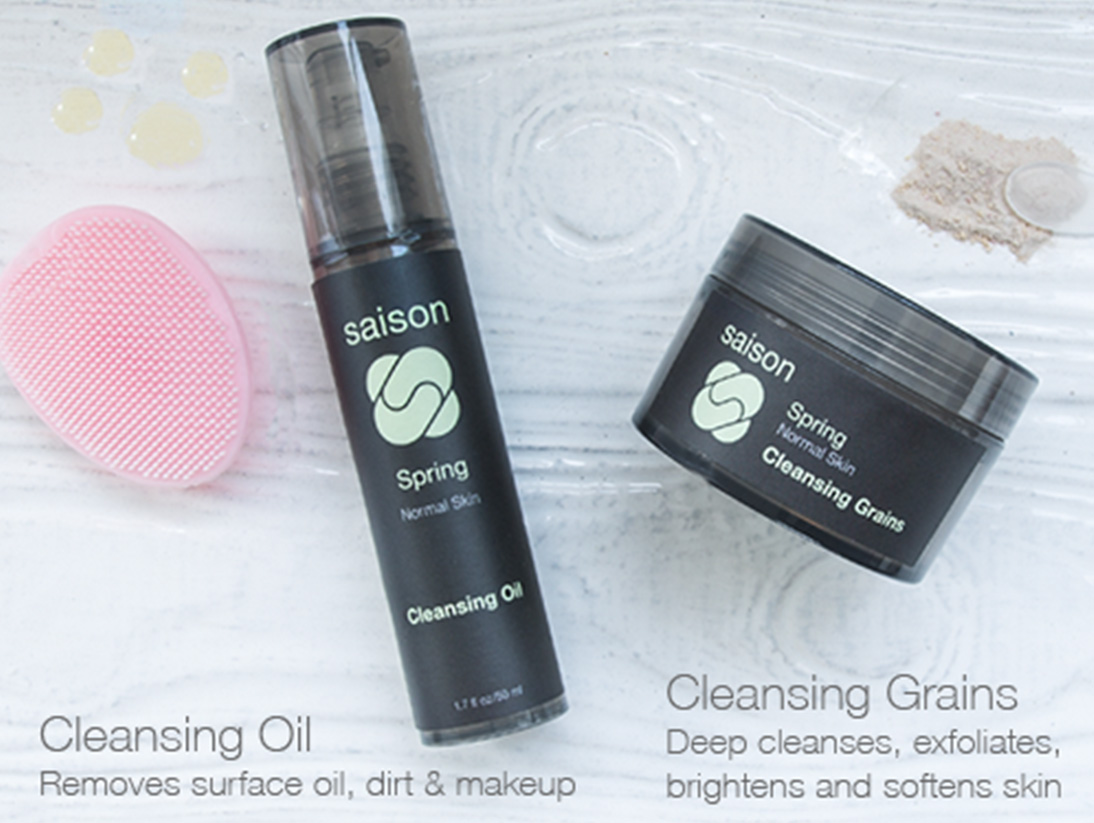 What is Double Cleansing?
💧💦 How clean is your skin, really? Or are you over-cleansing? 💦💧
It's important to make sure that you are cleansing your skin properly. Too little, and you leave traces of dirt, oil, bacteria and pollution behind to wreak havoc on your complexion. Or, if you over-cleanse using harsh detergent-based cleansers, or you scrub too hard, you disrupt the skin's acid mantle, which may cause skin sensitivity, irritation or infection.
Try this Double Cleansing duo. These two products work together to gently remove makeup, dirt, oil, AND deep cleanses, exfoliates and brightens skin. These products help balance and restore your skin's natural state, and prepares your skin to readily absorb any treatments or moisturizers. Skin will be clean, soft and bright.
Saison Cleansing Oil
The Cleansing Oil is a gentle, non-foaming facial cleanser that removes stubborn makeup, lifts dirt and oil from the surface, and thoroughly cleanses skin naturally, without any harmful chemicals or preservatives. It leaves skin feeling clean, soft and balanced; not greasy, tight or dry.
Saison Cleansing Grains
The Cleansing Grains is a powder-based facial cleanser that naturally deep cleanses skin, removes dirt and oil residue, and gently exfoliates skin, without any harmful chemicals or preservatives. It evens out skin tone and softens skin, leaving you with noticeably smoother, brighter skin.  
---
double cleansing
---