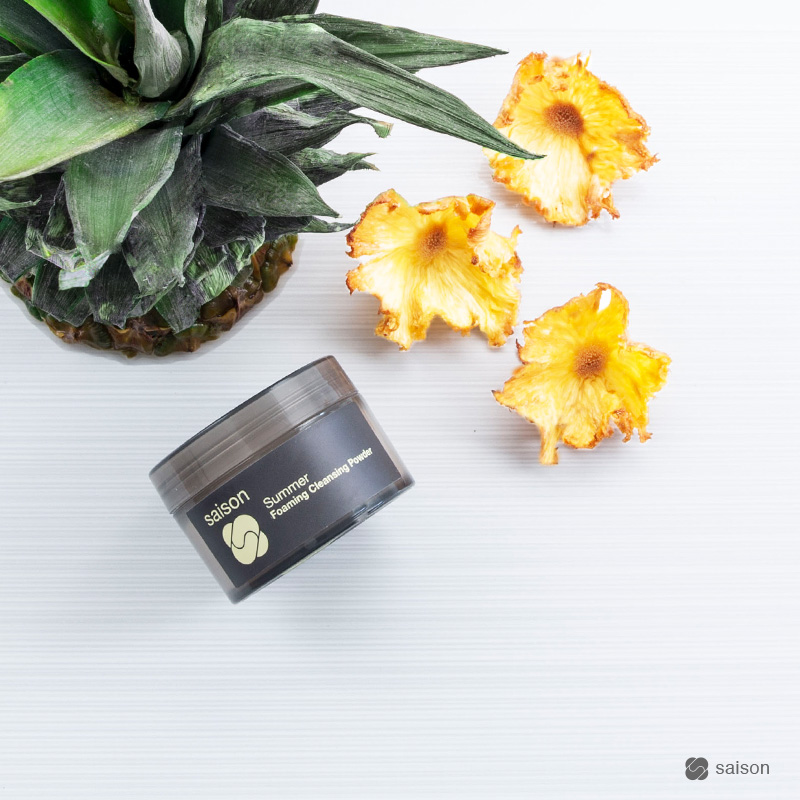 Pineapple Powder Power
One of the main ingredients in the Summer Foaming Cleansing Powder is Organic Pineapple. We love this ingredient for the summer because of the pineapple's bromelain enzyme, which helps to gently remove dead skin cells. This formula is also blended with Organic Rice and Kaolin Clay to help unclog clogged pores, help balance oily skin in the hot summer weather and polish and brighten your skin.
🍍
Simply add 2-3 scoops of the powder in your hand, mix with a few drops of water and begin to lather and apply to your face.
🍍
For an added treat, create a "Pina Colada" face mask by mixing the powder with a few drops of coconut milk, which has high levels of Vitamin C and cooper to help your skin fight wrinkles, sagging and age spots.
🍍
Pineapple Powder Power | Saison Organic Skincare
---