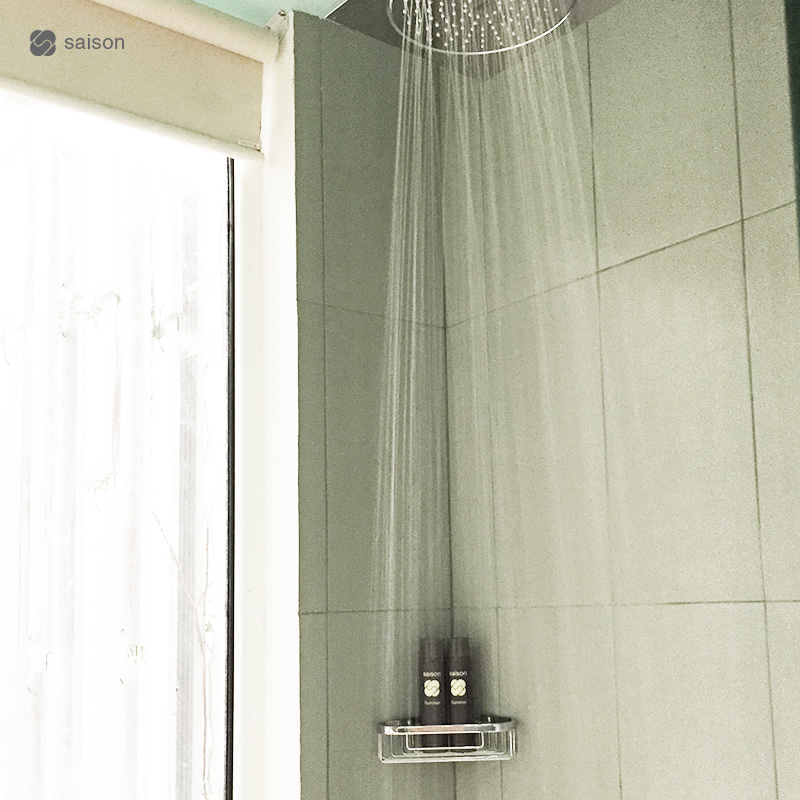 Spa Shower – Saison Summer Body Collection
Hot summer days calls for a refreshing spa shower session.
Breathe in our special Summer Collection scent – a luxurious blend of pure essential oils with light citrus and rosewood-like notes.
Use the Summer Body Wash to gently cleanse your skin from head to toe.
Just before you step out – and while your skin is still damp – slather the Summer Body Oil to lock in moisture, keep your skin soft and hydrated, and give your skin a beautiful summer glow. This beauty oil is made with a blend of organic Camellia Oil, organic Jojoba Oil and organic Safflower Oil.
Spa Shower with the Saison Summer Body Wash and Saison Summer Body Oil
---