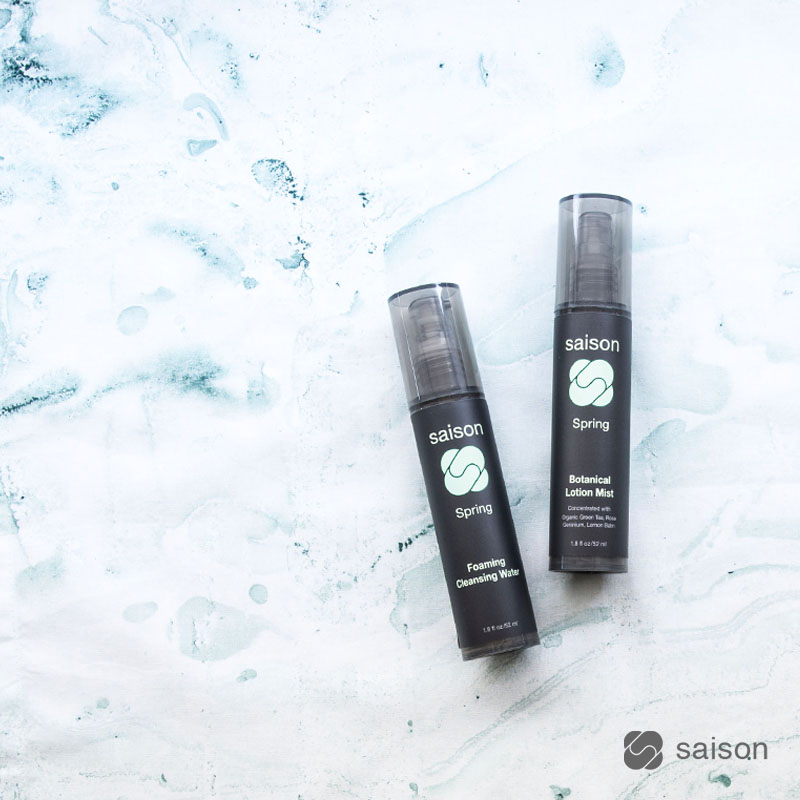 SKINCARE WATER 2 WAYS
One of the cornerstone components of Korean Skincare is hydration. Every effort is made to keep skin hydrated to plump fine lines, minimize the appearance of pores, and to maintain a healthy, dewy glow. You can find more and more products in liquid form to help skin absorb active ingredients more easily and the lighter texture helps skin look healthy with a light glow, rather than greasy and feeling heavy.
The trick to these liquid products it to make sure they are full of hydrating ingredients, or humectants, which help pull moisture from the surface of the skin into the skin. Without these humectants, or if the product is full of alcohol-based ingredients it can actually have the reverse effect and dehydrate skin.
FOAMING CLEANSING WATER
This face cleanser appears like water, but it will begin to lather as you rub your hands together. This gentle cleanser removes dirt and oil, while toning and softening skin, and does not contain any SLS. Instead, this cleanser includes glycerin and organic cucumber to hydrate and tone skin, while it cleans it. Need a short-cut? This product also acts like Micellar Water – simply saturate a cotton pad and wipe your face clean.
BOTANICAL LOTION MIST

Keep hydrated and refreshed throughout the day. Packed with Organic Aloe Vera, Glycerine, Green Tea, Rose Geranium, Lemon Balm, Cucumber and Lavender, this Lotion Spray will keep you cool, keep your skin looking dewy and refreshed throughout the day.
SHOP SPRING SKINCARE NOW
Skincare Water 2 Ways | Saison Organic Skincare
---