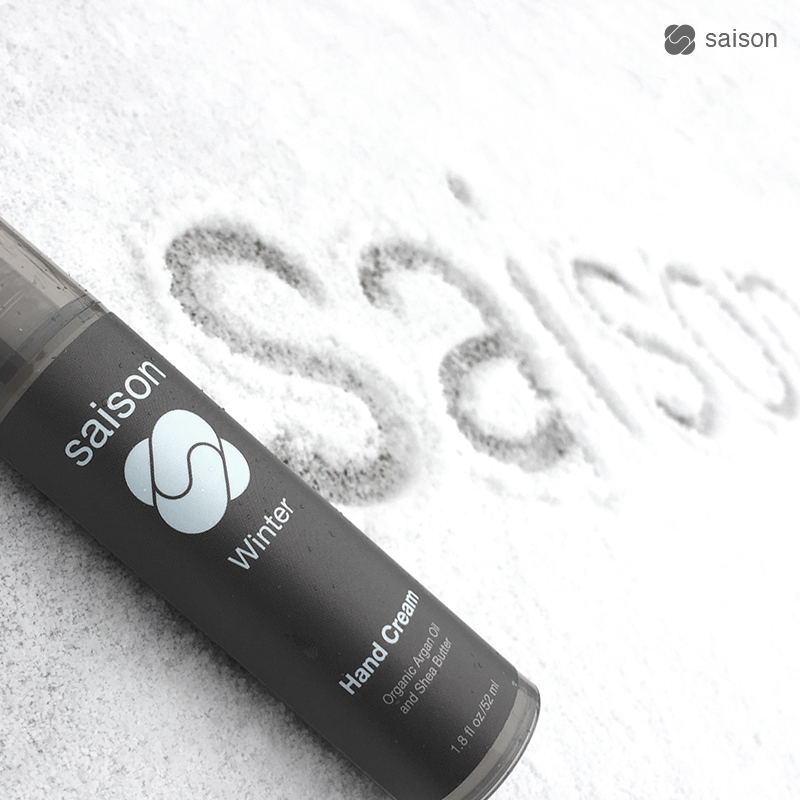 LET IT SNOW ❄️ LET IT SNOW ❄️ LET IT SNOW
Let us give you a hand this winter. Saison offers seasonal Hand Creams to help treat and nourish your hands throughout the seasons.
Each of our Hand Creams start with an Organic Shea Butter base and then features a different organic seasonal oil and scent.
For winter, we pair Organic Shea Butter with Organic Argan Oil. And, the winter scent is a spicy citrus scent accented with vanilla-like notes.
This Hand Cream is very nourishing and moisturizing, but not greasy. Your skin absorbs the Hand Cream very quickly to hydrate and protect your hands on the spot.
Winter Hand Cream | Saison Organic Skincare
---